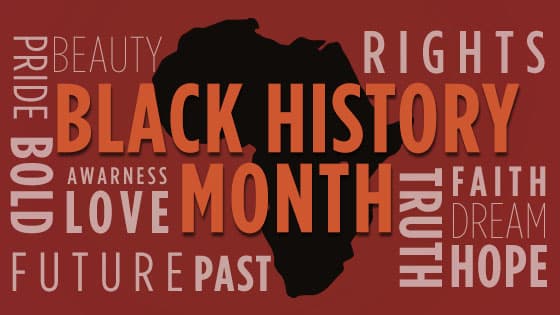 February 1 marked the start of Black History Month in the United States. Other countries around the world, including Canada and the United Kingdom, also devote a month to celebrating black history. This annual event is dedicated to the study and celebration of centuries of African American contributions and experiences. Let's come together and celebrate and reflect on the many contributions the Black community has made to the United States and the world. African Americans have enriched every aspect of American society and culture. They have made great contributions to politics, law, business, literature, the arts, entertainment, sports, science, and many other fields.
History is often reduced to a handful of memorable moments and events.  In Black history, those events often include courageous stories like those of The Underground Railroad and historic moments like the famous "I Have a Dream" speech by Dr. Martin Luther King, Jr. But these are only a few of the significant and important events to know and remember. In an effort to honor this expansive and growing history The National Museum of African American History and Culture was established by Act of Congress in 2003 and opened to the public on September 24, 2016, as the 19th museum of the Smithsonian. It is the only national museum devoted exclusively to the documentation of African-American life, history, and culture.
Yours in Health,
New Horizons Wellness Services
13333 SW 68th Pkwy,
Tigard, OR 97223
- https://g.page/newhws
New Horizons Wellness Services provides a true multidisciplinary approach to mental & physical health treatments for children, adults and families.
---