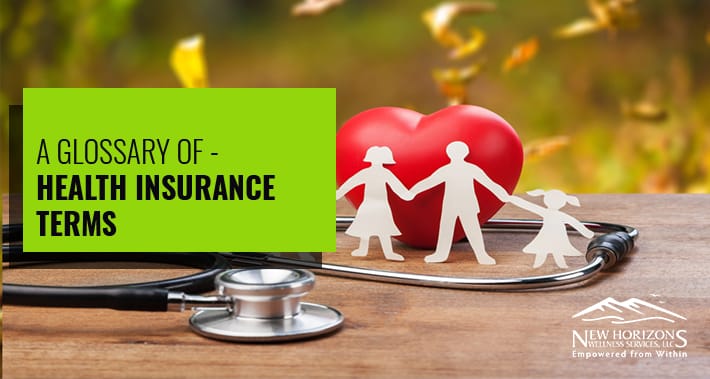 Health insurance can be a confusing subject.
From acronyms such as HMO, HRA, and HSA to words such as copayments and deductibles making sense of the terminology associated with health insurance is the first step to determining which coverage is right for you and your family, and ensuring your plan meets your needs.
We're New Horizons Wellness Services and we offer physical and mental health services.
We want to help you get a better understanding of some of these terms, in hopes it will help you decipher your insurance options.
Keep reading to learn more about some common insurance terms.
What Is A Deductible?
A deductible is the amount you need to pay towards your health care expenses before your insurance kicks in.
For example, if you have a plan with a $500 deductible, you will need to pay this amount before your insurance will cover its allotted amount.
The amount of the deductible varies per policy and may renew at either the calendar year or plan year depending on your individual policy.
If you have a deductible and have not met it, payment for services will be the contracted rate for your insurance at each visit until your deductible is met.
Generally speaking the higher the deductible the lower your premiums.
What Is Coinsurance?
Coinsurance is the amount you're expected to pay once the deductible is taken care of.
This is the percentage that your individual policy requires you to pay of the allowed or contracted amount.
It's similar to a copayment, except that coinsurance is a percentage of the contracted amount.
What Is A Copayment?
A copayment or "copay" is the amount you will be required to pay your service provider each time you receive services.
Copays require a fixed dollar amount.
What Are Covered Charges?
Simply put, these are services which are paid for under your health care plan.
Covered charges may still be subject to your deductible.
Each insurance company sets its own contracted rates for in network providers.
What Is An Out Of Pocket Maximum?
Your out of pocket maximum is the highest amount of money you'll have to pay yourself for medical services in any given year.
Most policies have both an individual and a family out of pocket maximum per year.
After that, your health insurance does not require co-pays or co-insurance for your covered treatments.
However, this doesn't cover everything – your monthly premiums and out of network care are some of the things that fall under this category.
It's best to consult your plan to find out the details.
What Is An Explanation Of Benefits (EOB)?
An Explanation of Benefits (EOB) is what your health insurance provider will give you related to the details on payment for a claim you made.
It will explain what part of the costs your insurance covers and what you're required to pay.
What Is An HMO?
HMO stands for Health Maintenance Organization.
These organizations have networks of doctors, other healthcare providers, and even hospitals within the plan.
If you are part of an HMO, your primary care physician will come from the network, and any referrals for specialists are done through your primary care provider.
Although HMOs are generally lower cost than other insurance plans, there are limitations because all care must be done within the network.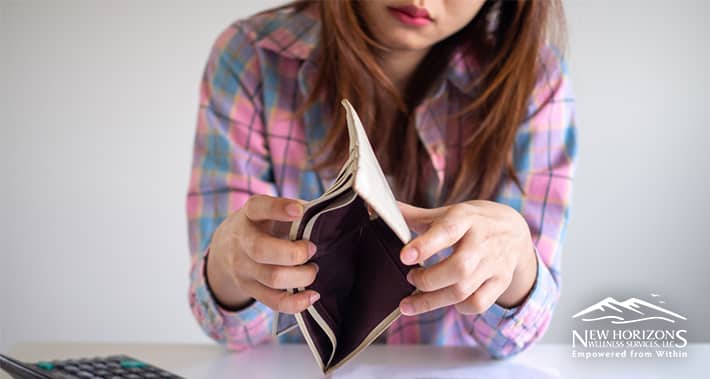 What Is An HRA?
An HRA is a Health Reimbursement Account.
These plans are meant to reimburse employees for out of pocket expenses related to health care.
HRAs must be funded by the employer, and not through employee payroll deductions.
What Is An HSA?
HSA stands for Health Savings Account.
These accounts allow individuals to set aside money to save for future medical expenses.
In order to be eligible to have an HSA, you must also be enrolled in a high deductible health insurance plan.
What Is An Out Of Network Provider?
Also referred to as a non network provider, this is a healthcare practitioner who is not part of your health plan's network.
Your insurance company maintains a list of approved participating providers.
Costs for these providers may be higher than the costs for providers who're part of your network, and some plans won't cover them.
If you are considering an out of network healthcare provider, you will want to check with your plan to determine if this is covered.
What Are Out Of Pocket Costs?
Also called cost shares, these are expenses you will be required to pay for.
Many plans have an annual cap on out of pocket costs, and if you go over these costs, generally your insurance will cover 100% of the remainder of your expenses within the year.
What Is A PPO?
PPO stands for preferred provider organization.
These plans offer extensive coverage for physicians and healthcare providers who are part of their plan's network, but also allow for some coverage for out of network providers.
Generally more flexible than HMO plans, PPOs often come with higher premiums.
Will New Horizons Wellness Services Accept My Health Insurance?
Now that we've deciphered some insurance terminology for you, you might be asking if New Horizons Wellness Services will be covered under your particular plan.
Most likely the answer to this question is yes.
Our clinic is in-network with most major insurance companies however we are not in network with Oregon Health Plan and do not bill Medicare, Medicaid or Workman's Compensation.
If our clinic or providers are not in-network providers for your insurance company, we do bill for out of network benefits.
We do, however, work with a large number of insurance companies and networks.
If you are unsure, you can always give us a call.
Our billing specialists have been working with insurance companies for many years.
Once you fill out a patient registration form, our billing specialist will verify your insurance benefits and will be able to provide more detailed information about your plan.
We recommend that you also speak with a network representative for your insurance company for more information.
Our Insurance Benefit Check Form can also guide you in which questions to ask your insurance representative to determine which services you are covered for, and in what amounts.
Book An Appointment With New Horizons Wellness Services
New Horizons Wellness Services is a clinic which specializes in occupational therapy, speech and language therapy, social skills development, and mental health therapies.
We can help children, teens and adults with a wide range of issues – if you think we can help you, give us a call and book a consultation today.
Yours in Health,
New Horizons Wellness Services
13333 SW 68th Pkwy,
Tigard, OR 97223
- https://g.page/newhws
New Horizons Wellness Services provides a true multidisciplinary approach to mental & physical health treatments for children, adults and families.
---