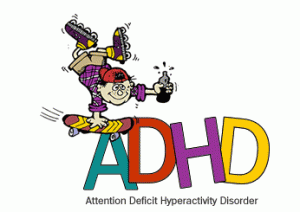 Now that school is in the swing of things, this time of year brings ADHD to the forefront for some children and adolescents. ADHD is a condition of the brain that affects a person's executive functions and self regulation. It can create many problems, including speech and language deficits, which can affect the child's quality of life. Symptoms of ADHD include difficulty concentrating, problems learning new information, inability to sit still, and difficulty thinking before acting.
Speech and language disorders are often present in children with ADHD. Early treatment can help the child learn to compensate and communicate more effectively. Common treatments include organizational skills, expressive language goals, helping the child learn to communicate better in the classroom settings, auditory comprehension strategies, just to name a few. A child with ADHD can have trouble with social communication skills, pragmatics, the use of vocabulary, pronunciation or articulation, and phonological awareness. All of which can be treated with the help of speech therapy. If you have concerns or questions about your child's attention difficulties (ADHD) and the impact it is having on communication skills, please call our office at (503) 352-0240.
Yours in Health,
New Horizons Wellness Services
13333 SW 68th Pkwy,
Tigard, OR 97223
- https://g.page/newhws
New Horizons Wellness Services provides a true multidisciplinary approach to mental & physical health treatments for children, adults and families.
---