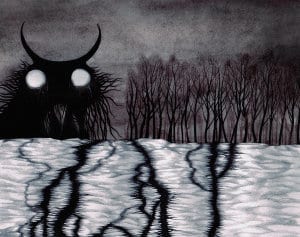 Winter can be a very difficult and challenging time of the year. In many parts of the country winter means an extended period of limited sunlight, rain, and snow. As we near the end of February, it feels like spring should be right around the corner. However, if you live in the northern hemisphere, then you probably know that just because the calendar may say spring is on the way, doesn't mean the winter weather is over. This fact can be extremely depressing! It often seems that winter will never end! Well, don't despair too much because there are a number of things that you can do that will help you survive and have some happiness during the remainder of winter.
Tip 1: Have a "winter-friendly" exercise routine. The winter weather can make exercising more challenging, but exercise is key in helping you to feel good and maintain happiness levels. There are a large range indoor exercises you can do during the winter. You could try swimming, setting up a stationary bike in your living room, or try out a wide variety of workout classes at local community centers. If you really feel like you still want to exercise outside, try a winter sport. Cross country skiing, snowshoeing, and hiking are great workouts!
Tip 2: Try not to eat "comfort foods" with a lot of carbohydrates. When you are cold, meals like macaroni and cheese may be something you are craving, but eating too many carbs and fat can cause you to feel tired and sluggish. Try to boost your fruits and vegetables!
Tip 3: Try not to isolate yourself. It can be easy to hold yourself up in your house like you are a bear in hibernation. It can be so cold or wet outside that going anywhere may not feel like it is worth leaving the house. Staying home can leave you feeling lonely though.  It is important to make an effort to engage in activities outside of your home. Making plans with friends and family can help you achieve this goal.
Tip 4: Plan a trip. You can either plan a mid-winter getaway to a warm climate, or plan a vacation for spring or even summer. If you can escape the cold or rain now, do it! If you are planning a vacation later in the year, you may still be in the cold and rain now, but at least you have something fun and warm to look forward to.
Tip 5: Look forward to spring. Start to plan your spring wardrobe and your garden. It may not be spring yet, but starting to plan for it by looking through gardening books and doing some online shopping can help you get into a spring mindset.
Tip 6: Get enough vitamin D. Talk to your doctor to see if you are getting enough vitamin D. Vitamin D is a unique vitamin because our bodies have the ability to make vitamin D when we are exposed to sunlight. Vitamin D is essential to your skeletal and immune system, so during the winter (when you are exposed to less sunlight) it might be a good idea to take a vitamin D supplement.
Tip 7: Expose yourself to light. Even though most of the winter days are dark and gloomy, take advantage of those rare, glorious, crystal-clear days. Bundle up, grab your sunglasses, and soak up as much of that precious sunlight as you can.
Tip 8: Enjoy a hot chocolate. Studies have shown that chocolate can increase blood flow, which could improve your brain functioning and mood.
Yours in Health,
New Horizons Wellness Services
13333 SW 68th Pkwy,
Tigard, OR 97223
- https://g.page/newhws
New Horizons Wellness Services provides a true multidisciplinary approach to mental & physical health treatments for children, adults and families.
---