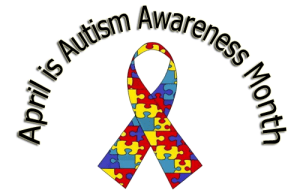 Many people experiencing Autism have challenges with oral hygiene.  Our Occupational Therapy team works one on one with clients to help build routines to support good oral hygiene. Here are additional fantastic resources to help caregivers find information:
 Dental Health Guidance for Parents and Caregivers of Children with Autism Spectrum Disorder.  From the University of Washington School of Dentistry.
Autism Speaks provides a Dental Tool Kit with pictures to use as a visual schedule or social story.
World of Smiles Pediatric Dentistry is a wonderful local resource. Their office specializes in working with children and has a specialized  Acclimation Program that can be adapted to your child's mental, physical, and emotional needs.
We continue to celebrate Occupational Therapy  and Autism Awareness Month.
Yours in Health,
New Horizons Wellness Services
13333 SW 68th Pkwy,
Tigard, OR 97223
- https://g.page/newhws
New Horizons Wellness Services provides a true multidisciplinary approach to mental & physical health treatments for children, adults and families.
---