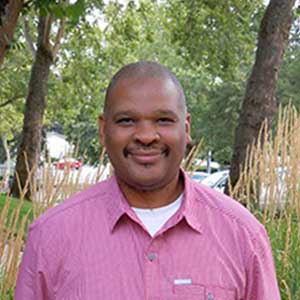 Dr. Ethel-King is the founder and CEO of New Horizons Wellness Services. He is a licensed Clinical Psychologist who has over 30 years of clinical experience. He received his Bachelor of Arts in Psychology from Pacific University and his Master of Arts in Counseling Psychology from Lewis and Clark College. Dr. Ethel-King also holds a Doctor of Philosophy (Ph.D.) in Clinical Psychology from Seattle Pacific University.
Dr. Ethel-King has a rich background of providing therapeutic and diagnostic services to pediatric and adult patients and families in a variety of clinical settings. As an African American psychologist, Dr. Ethel-King specializes in addressing issues related to cultural diversity and working with communities of color. While taking into consideration diversity, inclusion, and intersectionality, Dr. Ethel-King works to support and empower individuals to thrive and achieve optimal health by enhancing their well-being.
As an Arizona native, Dr. Ethel-King enjoys traveling to the Southwest to visit family and friends and soak in the sunshine and heat. In the Pacific Northwest, he enjoys spending time with his family in nature biking, camping, fishing, and crabbing.
In his own words
What inspired me to become a psychologist?
When I was growing up, there were no mental health providers.
Why?
I lived in a part of town where poverty, crime and violence were the norm. Even if there had been providers, social stigma and fear would have prevented people in my neighborhood from getting help. So, as a young child when I experienced the death of my mother, I not only had to go through the grief process, I also witnessed first hand how the grief tore apart other people in my family. I was drawn to psychology because I wanted to gain the ability to help others who are struggling, just like my family did. I understand the effects of systemic racism and the impact it has on the BIPOC community. This is why I am passionate about what I do.
Not all providers are alike, therefore it is important that you find one that is a good fit for you. I approach counseling in a practical manner. You want to see change and have positive results in your life. Feeling better within a therapy session is great but the real goal is being able to apply insights from treatment into your everyday life. I approach treatment and assessment in a collaborative manner. Utilizing an integrative theoretical orientation, I work with you to discover the changes and goals needed to reach the quality of living and functioning that you desire. I view people in a holistic manner, taking into account their physical, psychological, social and spiritual needs.