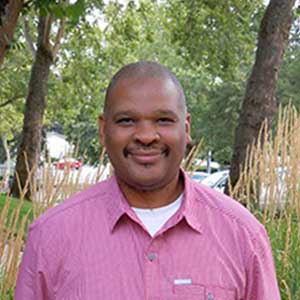 Dr. Ethel-King is the founder and director of New Horizons Wellness Services, LLC. He is a licensed Clinical Psychologist who has over 27 years of clinical and management experience. He received his Bachelor of Arts in Psychology from Pacific University and his Master of Arts in Counseling Psychology from Lewis and Clark College. Dr. Ethel-King also holds a Doctor of Philosophy (Ph.D.) in Clinical Psychology from Seattle Pacific University.
Dr. Ethel-King has a rich background of providing therapeutic and diagnostic services to pediatric and adult patients and families in a variety of clinical settings. As an African American psychologist, Dr. Ethel-King specializes in addressing issues related to cultural diversity and working with communities of color. While taking into consideration diversity, inclusion, and intersectionality, Dr. Ethel-King works to support and empower individuals to thrive and achieve optimal health by enhancing their developmental, mental, and physical well-being.
Dr. Ethel-King is active in student training and community projects. As an Arizona native, Dr. Ethel-King enjoys traveling to the Southwest to visit family and friend and soak of the sunshine and heat.  In the Pacific Northwest, he enjoys spending time in nature hiking, biking, camping, fishing, and crabbing.