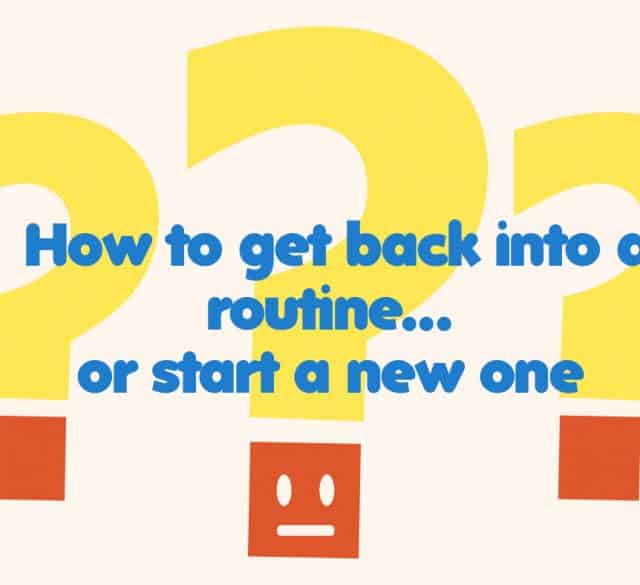 Have you and your kids been struggling to get back into a routine after winter break? It always takes a bit of time before finding your groove again after all the excitement of the holidays. Creating routine not only helps structure the day, it helps children understand the concept of time and time management.
Here are a few helpful tips to reduce the chaos and find balance in your home:
1.Create a morning, after school, and bedtime routine chart to help your child visualize the tasks for the day.
2. It is important for parents to get back into their own personal routines as well. This can help reduce stress, in addition to setting a good example for your child.
3. Use first/ then language to help encourage your child to do non-preferred tasks (e.g., first do your homework and then you can play).
4. Include time to relax and play in your routine, even if it is only a few minutes a day.
5. Find what works best for your family! Every family will have their own way of going about their day. To ensure success with your daily routines it is helpful for it to be well planned, consistent, and predictable.
Happy New Year and best of luck planning your daily routines! If you feel stuck or don't know where to start, talk to your occupational therapy, speech therapy or counseling provider. They will have more helpful tips on incorporating structure and routine in your home.
The team NHWS looks forward to being a part of your family's routine. Consistency in therapy is important for meeting treatment goals. It is helpful to get your therapy appointments on your calendar so that sessions can be part of your routine.
Yours in Health,
New Horizons Wellness Services
13333 SW 68th Pkwy,
Tigard, OR 97223
- https://g.page/newhws
New Horizons Wellness Services provides a true multidisciplinary approach to mental & physical health treatments for children, adults and families.
---