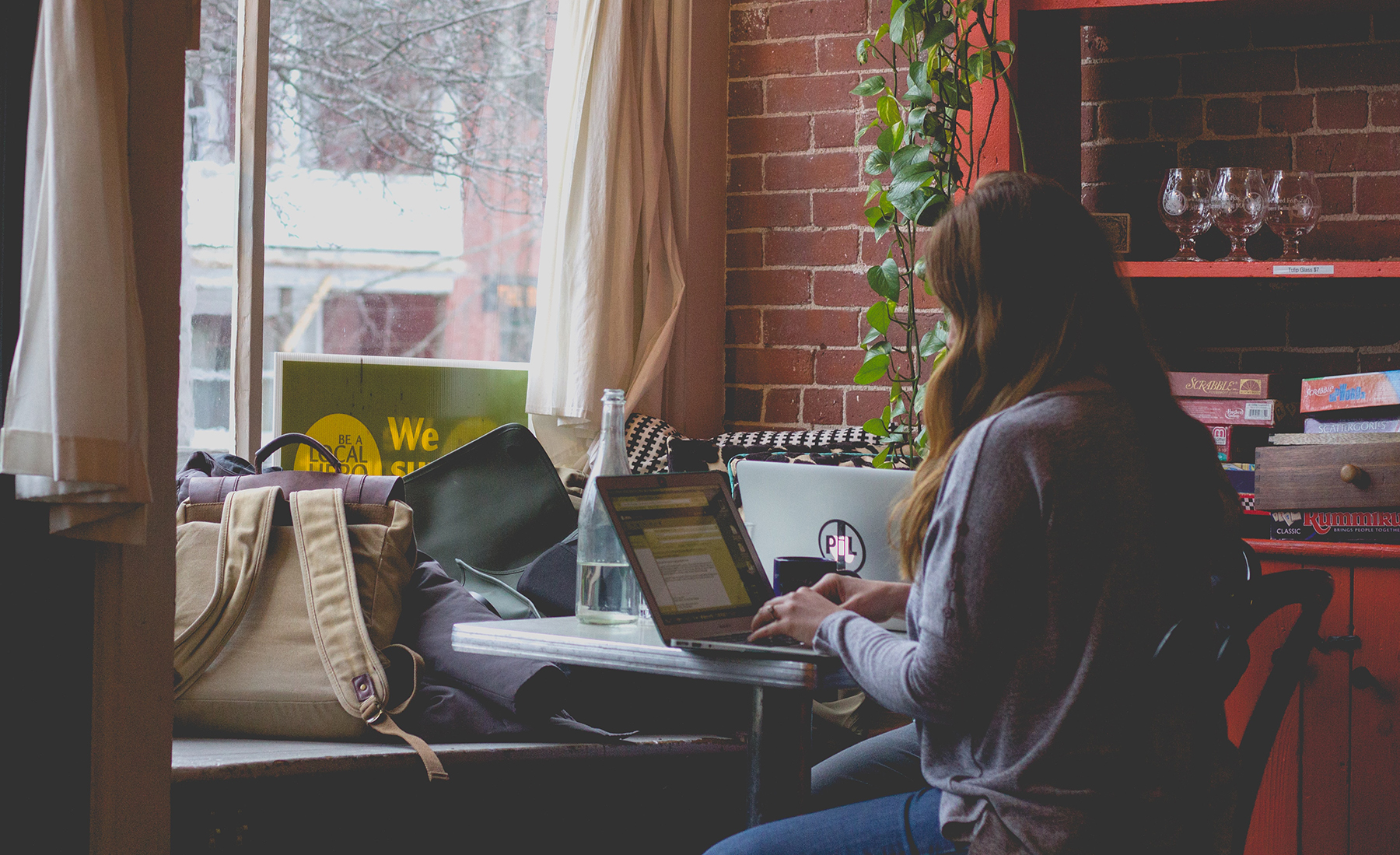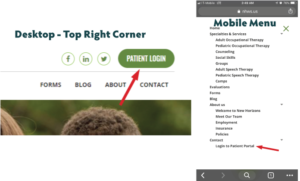 It is now easier than ever for our clients to stay in touch with us and on top of their health. We've recently launched a new Patient Portal through a company called TheraBill. "A patient portal is a secure online website that gives patients convenient 24-hour access to personal health information from anywhere with an Internet connection." (HealthIT.gov) You can login to the portal by clicking the Patient Portal button in the top right corner of our web page if you're on a laptop or desktop. If you're using a smaller device or phone, it is the last item in the site menu under Contact.
In this article, we break down these new services and tell you how you can get started using them. We hope you are as excited as we are!
New Horizons Wellness Services Patient Portal
The Patient Portal empowers you to take better control of your mental and physical health and wellness by giving you access to your health information. Here are some of the great benefits of our new Patient Portal:
Secure Messaging: Do you use e-mail? The portal is just a secure e-mail system that we can use to communicate. By using the Secure Messaging service included with the Patient Portal, you can now send private messages to the front office staff with information or inquiries.
Convenience: Mobile access is easy. Clients can access the portal via smartphones or tablets when a computer is not available. Clients are able to access the portal at any time, regardless of office hours.
Check Scheduled Appointments: Can't remember what time your appointment is this week? No problem. Clients have the ability to check upcoming appointments.
Confirm Appointments: Confirming appointments just got easier! As quickly as you are able to click on the Schedule tab, you'll be able to verify your appointment with a NHWS clinician.
Here is some even more exciting news; this is just the beginning! We plan to provide even more services through the Patient Portal in the future.
Interested in the Patient Portal?
Call (503) 352-0240 for more information. If you're at the clinic, ask the front office staff to help you register for an account on the Patient Portal. Once registered, you will always find the Patient Portal at https://app.therabill.com/login/. If you use the Internet, you'll most likely find the portal helpful and easy to navigate. If you use it and don't like it, you don't have to continue to use it. Just let us know.
Let us answer your questions!
If you have any questions concerning the methods we have created to stay in contact with you, please let us know. We follow all HIPAA standards so that you can rest assured that we hold your personal medical information in the highest regard. In setting up the Patient Portal with Secure Messaging, TheraBill, has worked closely with Purdue University, other reputable service providers, and consulted federal regulations to ensure that your information and communications are managed at the utmost levels of security.
We value you and look forward to communicating with you through this form of amazing technology.
Yours in Health,
New Horizons Wellness Services
13333 SW 68th Pkwy,
Tigard, OR 97223
- https://g.page/newhws
New Horizons Wellness Services provides a true multidisciplinary approach to mental & physical health treatments for children, adults and families.
---