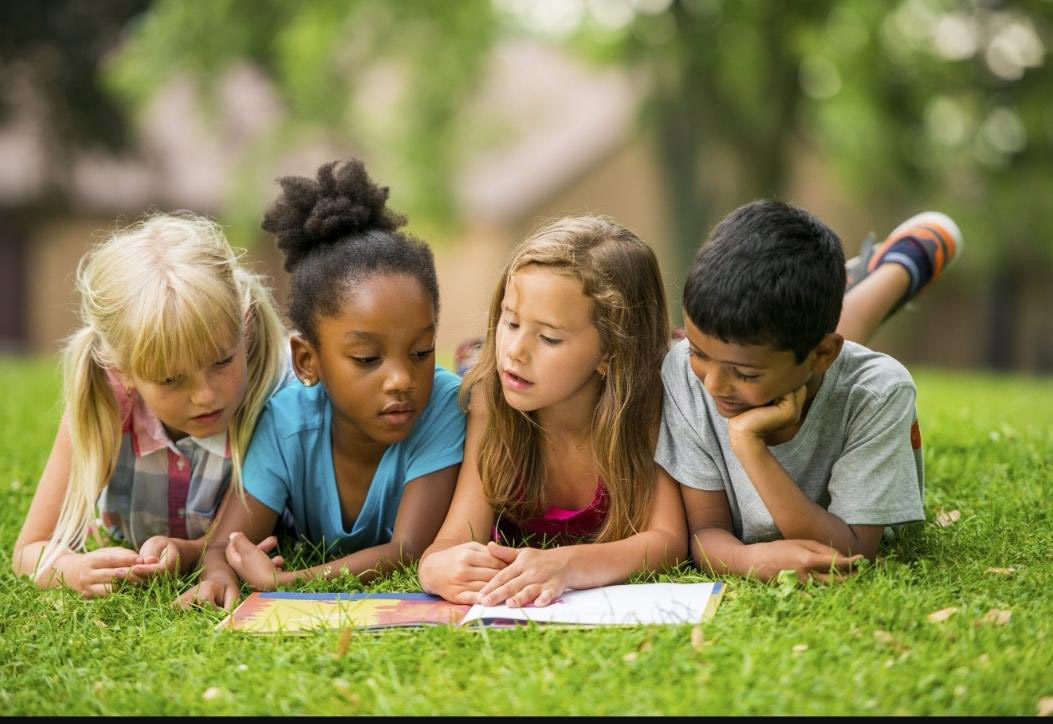 What is the difference between social skills, social communication skills and social pragmatics? These terms are closely related and often used interchangeably. The term used may vary depending on the type of professional talking about them, such as a doctor, speech-language pathologist, psychologist or teacher.
Social Skills allow us to interact with others clearly and effectively in a social situation. We use social skills when we notice social cues in the people around us. In addition, we think about what others are doing and what their reactions might mean. Also, having strong social skills means knowing how to interact positively with other people. The article What Are Social Skills? from Psychology today is a good resource.
Social Communication Skills are a vital part of the human experience, allowing individuals to communicate and bond with one another. This includes the ability to change the language you use depending on who you are talking to. For example, talking differently to a friend versus an adult, or giving more information to someone who does not know the topic, and knowing to skip some details when someone already knows the topic. Social communication skills also includes following the rules of a conversation such as:
taking turns when talking
staying on topic
gestures
body language
understanding personal space
facial expressions
eye contact
Pragmatic Language consists of the social language skills that we use in our daily interactions with others. This includes conversational skills, the use of our non-verbal communication skills, understanding non-literal language, problem solving, interpreting and expressing emotions. People with pragmatic language disorders typically have a difficult time expressing and managing themselves appropriately in social situations.
The Center for Development and Learning states that "…children with verbal and nonverbal communication difficulties often resort to temper tantrums or 'meltdowns' to communicate emotions such as anger and frustration. They may appear uncooperative, fresh or rude and may be called oppositional and/or defiant. Helping these children improve their communication skills can greatly improve their social skills and level of peer acceptance." Research has shown that, "…positive peer interactions in childhood set the stage for the formation of friendships that serve as primary socialization experiences for children." (Hadley & Schuele, 1998)
Does your child have a difficult time interacting with their friends or classmates? Do they have a hard time sharing or engaging in back and forth conversation? Do they make off-topic remarks, or struggle with reading body language and understanding personal space? If so, then an evaluation may be helpful. Social skills and pragmatic language can be evaluated by a psychologist or a speech-language pathologist.
Following an assessment, goals are developed to address the individual needs of the client. Depending on the problems identified, recommended interventions may include speech-language pathology, counseling, occupational therapy, social skills group or therapeutic summer camp participation. These treatments increase successful use of important skills needed every day. This includes learning how to greet others, engage in back and forth conversations, ask for help, manage emotions, and recognize and understand the emotions of others.
The goal of treatment is to increase social acceptance with "…intervention efforts that focus on peer-related social competence addressing two distinct but interrelated needs: (a) maximizing children's abilities to function effectively and appropriately in real-life, peer contexts and (b) minimizing potential barriers to participation in the mainstream resulting from negative social judgments." (Hadley & Schuele, 1998) Treatment is beneficial for children who aren't developing social skills as quickly as their peers. This may include children with ADHD, who can be too active and physical in their play with peers. It may include children with nonverbal learning disabilities or autism, who may have trouble picking up on social cues. Children with social communication challenges, developmental delays, and other types of learning or behavior issues may also benefit from intervention.
Social skills groups have been offered at New Horizons Wellness Services for several years. Starting this fall, Peer Speech Therapy will also be offered. Peer Speech Therapy is a treatment session led by a speech-language pathologist targeting the individual needs and pragmatic language goals for children in a small group setting. The goal is to facilitate success and generalization of skills. Peer Speech Therapy will allow children to practice their skills in a more realistic social setting. This will help them use the skills learned beyond the therapy clinic. Research has shown that it is important for speech-language pathologists to target socially relevant language objectives with children who have difficulty with language "Because these children eventually must live up to standard societal expectations in social, educational, and vocational settings. (Hadley & Schuele, 1998) Peer Speech Therapy provides the opportunity for children to learn and practice appropriate social skills needed to confidently interact with the world around them.
Looking for more information? Here is a list of past blogs about social skills:
Teaching Friendship Skills
Sharing – An Important Social Skill!
Giving Advice – An Important Social Skill
Improving Your Child's Social Skills: Making Eye Contact
Social Skills Group Overview
Social Skills for Children with ASD
References:
ASHA – Social Communication. Retrieved from https://www.asha.org/public/speech/development/Social-Communication
Hadley, P. A., & Schuele, C. M. (1998). Facilitating Peer Interaction. American Journal of Speech-Language Pathology, 7(4), 25–36. doi: 10.1044/1058-0360.0704.25
Social Skills And School. Retrieved from https://www.cdl.org/articles/social-skills-and-schoo
Yours in Health,
New Horizons Wellness Services
13333 SW 68th Pkwy,
Tigard, OR 97223
- https://g.page/newhws
New Horizons Wellness Services provides a true multidisciplinary approach to mental & physical health treatments for children, adults and families.
---