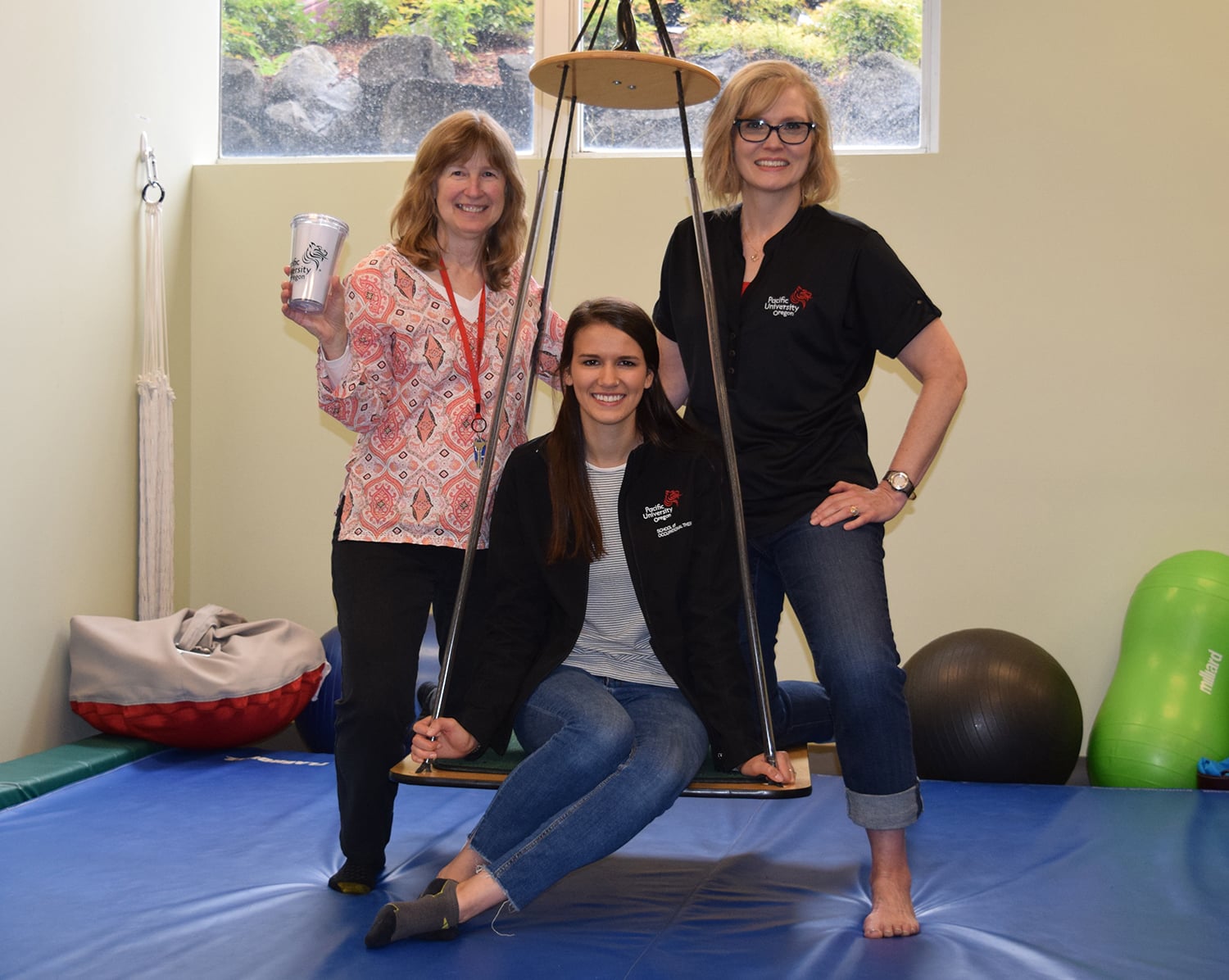 The experienced clinical team at New Horizons Wellness Services provides mentorship and training to graduate level students from universities and colleges in the fields of:
The NHWS clinical affiliation program provides an opportunity for students to develop clinical and professional skills. Each discipline incorporates criteria from professional national organizations including The American Occupational Therapy Association (AOTA) and the American Speech-Language-Hearing Association (ASHA).
Exposes students to current practice in an outpatient clinic
Provides students with experiences that will prepare them to work as entry-level therapists
Enables students to gain the clinical hours needed to meet the requirements for the certification and licensure
Before joining our clinical affiliation program, students must complete prerequisite coursework required by their university and department. Students must have gained the theoretical knowledge necessary to understand the disabilities they will encounter. Clinical internships allow students to apply knowledge from the classroom and practice settings simultaneously while receiving guidance from their educational program faculty and clinical supervisors.
Currently, New Horizons Wellness Services is working with the University of Southern California
Mrs. T.H. Chan Division of Occupational Science and Therapy. In addition, NHWS works with  Pacific University's School of Occupational Therapy and the School of Communication Sciences & Disorders.
Mary Zewicki Greer, Ph.D., OTR/L is the Academic Fieldwork Coordinator/Assistant Professor at Pacific University. Following a recent visit to NHWS, Mary stated, "I am excited about Pacific University's relationship with Melodie at New Horizons Wellness Services. Melodie is passionate about the positive impact that occupational therapy has on the lives of children and she readily shares that passion with her clients and our students. Tapping into Melodie's expertise as a clinician, our students leave the internship well-prepared to work with kids and practice as pediatric OTs."
How the Clinical Affiliation Program benefits our clinic and clients:
Development of staff clinical education, supervision and leadership skills
Contributing information on the most current theories and evidence
Working on evidence-based practice activities
Supporting the future of the occupational therapy and speech-language pathology professions
Developing and updating resources (e.g. client manuals, brochures, education programs and occupational therapy resource materials)
We are very excited to be able to provide such an opportunity which can be shared with our clients.
Yours in Health,
New Horizons Wellness Services
13333 SW 68th Pkwy,
Tigard, OR 97223
- https://g.page/newhws
New Horizons Wellness Services provides a true multidisciplinary approach to mental & physical health treatments for children, adults and families.
---