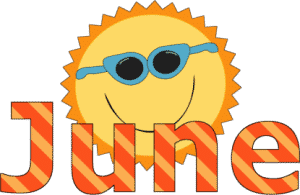 Now that the school is drawing to a close it is time to start thinking about finding enriching ways to keep our children occupied and entertained. Throughout the summer we will be posting fun and low cost and/or free activities and events geared towards children and families. Here are some great activities occurring during the month of June.
Ongoing Summer Programs
Summer Meal Program
Did you know that there are over 600 free meal sites in the state of Oregon?  Each one of these sites provides a free lunch to children ages 1-18.  And many of these locations provide a free breakfast as well.  Go to www.summerfoodoregon.org where you can search by city to find all the locations near you that provide this fantastic program.
Museums

Portland Children's Museum
Many families don't know this but Target sponsors free admission from 4-8pm on the first Friday of each month.  Occasionally the date is changed to another day in the month so please visit their website for the most up-to-date information.  http://www.portlandcm.org/visit
Portland Art Museum
Fourth Free Friday and free admission after 5 pm. Visit their website at http://portlandartmuseum.org/events-programs/calendar/
We all love a good movie.  Whether it's inside an air-conditioned theatre on a hot summer day or outside enjoying the cool breeze on a summer's evening, enjoying a movie as a family is a lot of fun.  Many cities around the Portland area offer free outdoor movies throughout the summer.  Furthermore, Regal Cinemas offers their "Summer Movie Express" and Cinemark offers their "Summer Movie Clubhouse" for only $1 admission.  For more information and the links to specific locations go to: http://www.frugallivingnw.com/free-or-cheap-summer-movies-for-kids-in-the-portland-metro-area/
Spray Parks are a fun way to keep cool on those warm summer days.  Take your children, a picnic lunch and a towel and you are ready to enjoy the afternoon.  Children love the anticipation of watching to see where the water will come from next.  And the best part about these spray parks?  They are free.
Rivercrest Spray Park and Carnegie Spray Parks, both in Oregon City are opened daily throughout the summer 10:00am-7:00pm. Rivercrest Spray Park features inground and aboveground spray nozzles, water cannons, splash buckets and much more. http://www.orcity.org/parksandrecreation/rivercrest-spraypark
To find the closest spray park check out the list of parks in Portland Area that have spray parks/splash pads in the link below. http://www.metro-parent.com/portland-area-water-parks/
Westmoreland Park is made up of 42.01 acres which includes: accessible restroom, baseball field, basketball court, football field, nature-based play area, paths – paved, paths – unpaved, picnic site – reservable, picnic tables, playground, soccer field, softball field, statute or public art, and tennis courts. This is a must see park! https://www.portlandoregon.gov/parks/finder/index.cfm?action=ViewPark&ShowResults=yes&PropertyID=852
Yours in Health,
New Horizons Wellness Services
13333 SW 68th Pkwy,
Tigard, OR 97223
- https://g.page/newhws
New Horizons Wellness Services provides a true multidisciplinary approach to mental & physical health treatments for children, adults and families.
---